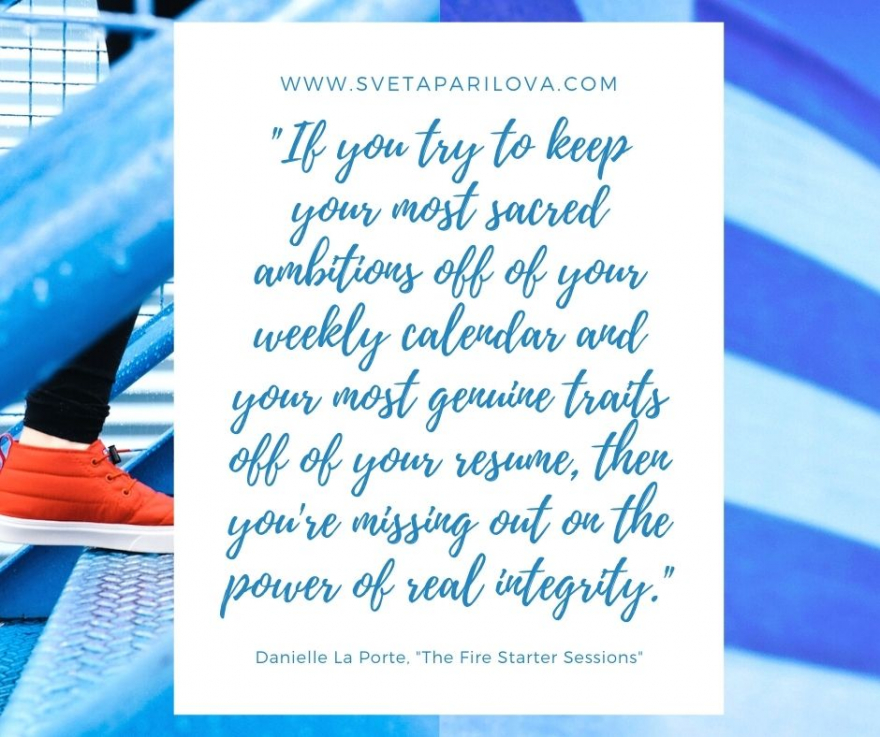 Hi, Svetlana!
Do you feel in integrity at your job?
This question:
🎯 determines how you feel at work,
🎯 maybe a reason for burnout, and
🎯 is a great indicator of whether you thrive at work.
But did you know that the definition of "integrity" has two parts:
Adherence to ethical principles, soundness of moral character, honesty
The state of being whole, entire, or undiminished
I've always been focused on the first part. The second one was an eye-opener for me.
Now, let me ask you differently.
Does your work help you feel whole, entire, and undiminished?
Now, this is a different conversation.
I would love to explore it with you further.
👉 Sign up for a 1:1 strategy session.
Be well!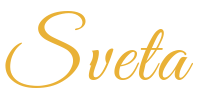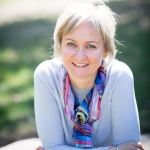 Sveta Parilova is a career and leadership coach who partners up with mid-career professionals to help them get rekindled and renewed about their work/career so that they feel less stressed and more joyful at work and at home. She is passionate about supporting people in their search for purpose and meaning in their work and life and is humbled and honored to be part of their journey to a more joyful self. Click here to schedule a Complimentary Strategy Session and learn more!

Facebook: https://www.facebook.com/thrivingcorporatewomen/
Instagram: https://www.instagram.com/sveta_parilova/
LinkedIn: https://www.linkedin.com/in/svetlana-parilova-27982012/
Blog: https://www.svetaparilova.com/blog.html