Three things that will help you survive the next few months
Our lives have just changed, like A LOT! Many people in NYC started working from home last week and now we also have to home-school our children until at least April 20, if not until the end of the school year, according to the mayor.
These measures are most likely exactly what we need to protect the vulnerable population and avoid the health crisis; health and lives are always the main concern.
AND there will be a disruption that we'll need to adjust.
If you're like me, there are two questions on your mind: a) how to survive the next few weeks or months (without inflicting substantial damage to my kids or my relationship with my partner), and b) how to get anything work-related done?
Here are a few things that made a difference when I changed from a structure of a corporate job to being self-employed and working from home. I hope they may help you too (if they seem simple, it's good, read them still):
Focus, don't multitask. Work in blocks, 45-60 mins long each, on one thing without interruption (depending on the situation and the nature of your role, you can have up to three such blocks in one day). For that:

Block out time(s) on your calendar in advance. This will not only act as a reminder for you but will protect it when someone schedules a meeting with you.

During the blocked time, remove distractions: close all Internet tabs, any messenger, and email (to reduce your anxiety, you can put on an out-of-office message for these 60 mins advising to text-call you in case of urgency). If possible, silence your phone, too.

Keep a list of tasks with priorities assigned, not to waste your "blocked" time on thinking what to do. For example, I have three categories on my list:

Urgent/time-sensitive (be mindful that tasks in this category may be crucial

or not

- an important distinction to make not to get bogged down with the "busy work" only),

Important, but not time-sensitive (more long-term, strategic projects), and

Everything else.

One more super important thing to help you maintain your spirit and keep going with it. Plan a "treat" or a celebration for enforcing the "blocked" time. This means you get something for doing what you said you would! It can be something super small like dancing to your favorite song (working from home has its benefits). Dance breaks are my personal favorite! Of course, feel free to choose something else if it seems too extravagant (but remember it's good to push your limits and try new things). But definitely plan a treat, and put it on the calendar, too!! I strongly encourage you not to neglect this step. This can be a difference between success and failure.
These are trying times for everyone and as it always happens it can be hell OR a huge growth opportunity for us and our kids. Following the steps above will help you ensure the latter.
I continue thinking about how I can support my virtual and physical communities during these times. Drop me a line and share what's going on with you and what would be helpful for keeping sanity, reduce anxiety and come out of this situation stronger.
Stay healthy and safe!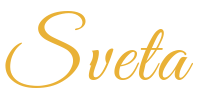 Few quotes to support us:
"The gem cannot be polished without friction, nor man perfected without trials."
– Chinese Proverb
"Things turn out the best for the people who make the best of the way things turn out."
-John Wooden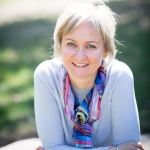 Sveta Parilova is a career and leadership coach who partners up with mid-career professionals to help them get rekindled and renewed about their work/career so that they feel less stressed and more joyful at work and at home. She is passionate about supporting people in their search for purpose and meaning in their work and life and is humbled and honored to be part of their journey to a more joyful self. Click here to schedule a Complimentary Discovery Session and learn more!

Instagram: https://www.instagram.com/sveta_parilova/
LinkedIn: https://www.linkedin.com/in/svetlana-parilova-27982012/
Blog: https://www.svetaparilova.com/blog.html