Hi, Svetlana!
Who is cheering for you to get the results that YOU care about?


Do you take time on a consistent basis to think about how you want to be and feel, and what do you want to create and achieve at work and in life?


Do you have the tools and support to make this into a plan and implement it without burning yourself?
Here is a what a participant of my group program said yesterday:
"The Fire Starter Sessions helped me to organize my thoughts, understand what's important to me, and how to bring it to my life now.
This was my touchstone once a week. My organizational structure and support during the super hectics and busy life.
Without it, I would have been in a very different place than where I am today."
Who's gonna hold you accountable for your greatness?
I am not being cheeky or sarcastic.
I truly believe that you have a unique fire inside you that only you can bring out and that may be stifled for years now.
The right support and habits can make all the changes in the world and in very short order. You can feel like a different person in three months.
When you join me, I will be there for you throughout our journey (and the members of your cohort will become your tribe). I am like that dog with a bone.
I'll support you on your way towards your desired goals and experiences, whether it is to make major career strides or to "just" bring more ease into your hectic life.
I can't do it differently.
Who is in your corner now?
The registration for the Fire Starter Sessions closes tomorrow.
I believe in you!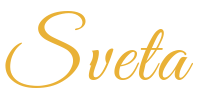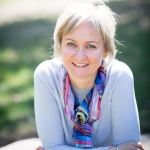 Sveta Parilova is a career and leadership coach who partners up with mid-career professionals to help them get rekindled and renewed about their work/career so that they feel less stressed and more joyful at work and at home. She is passionate about supporting people in their search for purpose and meaning in their work and life and is humbled and honored to be part of their journey to a more joyful self. Click here to schedule a Complimentary Discovery Session and learn more!

Facebook: https://www.facebook.com/thrivingcorporatewomen/
Instagram: https://www.instagram.com/sveta_parilova/
LinkedIn: https://www.linkedin.com/in/svetlana-parilova-27982012/
Blog: https://www.svetaparilova.com/blog.html