Hi Svetlana,
How have your week been? Here is this week's newsletter for some light Friday reading!

Being a Woman in Business
(or How I Enjoyed Networking More Than a Dance Party, Part 2)
11/01/19
Last week's blog… I had the best networking event of my life at a law firm in Manhattan...
After the event, I decided to go to a tango milonga.
Don't know what a milonga is? Remember the old-school social dance parties, when the women sit around the room and the guys invite them to dance? Now you have an idea.
I was so full of positivity after connecting with the women at the networking event, it was only natural that the first person who invited me to dance was… a woman. This was the first time, I guess the diversity and inclusion has even entered the milongas of New York City!
Being a woman in business
I wholeheartedly support diversity and equality and I also believe that women and men are inherently different. It is both wise and necessary to accept this for the best outcome.
By nature, women are collaborative beings.
If women stay true to themselves in a group (which also requires feeling safe), we have an aptitude for deep connection. This goes back for centuries of human history when women sat around the fire working together, and is supported by modern research by companies such as McKinsey et al.
This is what I felt during the women-only networking event in SOHO: true connection, which brought about a sense of safety, support, and togetherness.
How often do you get to spend time with people who understand you deeply? Who intimately familiar with your struggles and have similar aspirations? This is priceless. (This is why I love running group coaching programs, which give you such support and connection).
The organizational view
There is a big emphasis on diversity and inclusion in corporate environments these days. Many organizations make admirable efforts to promote it and put a lot of resources into these initiatives. Many male leaders that I have worked with are passionate about the topic and support it. This all deserves a praise.
And there is still a lot of work to be done in this area. It must address all levels of an organization: employees, managers, and general culture.
From the point of view of the organization, promoting diversity is not only a good, reputable effort, because it is the "right" thing to do. It is also essential for the team and the company itself to have a long, and successful life.
McKinsey claims that to survive and thrive, the modern day organizations need to be "agile," which is a fundamental shift from a traditional organizational model designed for the industrial economy.
According to their research, agile organizations enable innovation, can develop products five times faster, make decisions three times faster, and allocate resources better. (McKinsey&Company. Leading agile transformation: The new capabilities leaders need to build 21st-century organizations, October 2018)
One of the requirements of an organization to be agile is a strong emphasis on collaboration.
This means that having in the mix leaders who have these qualities, such as female leaders, will benefit the organization.
Where is the catch?
The trick is that women must be allowed and encouraged to be truly themselves with how they do things. (This by the way equally applies for male, and nonbinary employees).
If, in order to succeed, the woman senses she needs to fit certain expectations of behavior (which arguably have been built by years of a traditional, male-driven business environment), two serious issues will arise:
1) she will not be happy and may choose to leave, and
2) the organization will lose important input from a different viewpoint.
True diversity is to accept the difference in thinking and approaches, rather than to have X% of women/minorities (fill in the blank) in leadership positions, who are expected to behave in the same typical ways on the workplace
When people are allowed and encouraged to be themselves, they show the most creativity and innovation. This will benefit the organization not only at the culture level, but also at the bottom line.
So what's up with the tango shoes?
Based on its structure, the milonga can be a metaphor for the way the women felt at work a few decades ago, which was a big contrast to the atmosphere of inclusivity and collaboration that I experienced at the women's networking event.
As I was putting on my dancing shoes and entering the room, I became acutely aware of the drastically different atmosphere: now I would have to compete for attention and wait to be invited. I thought to myself that even though it did not involve dancing, on many accounts I enjoyed the networking at a law firm more than the dance party this time.
Back to you
Did you ever feel that you were not able to bring your whole self to work? That in order to thrive you had to leave part of you at home (especially the feminine part)? Drop me a line and let me know if I am on to something, or whether I am completely off in your view. I would love to hear from you.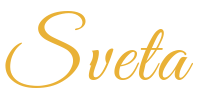 Send me an email and let me know your thoughts or book a free consultation using this link.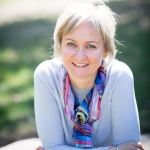 Sveta Parilova is a career and life coach who partners up with mid-career professionals to help them get rekindled and renewed about their work/career, so that they feel less stressed and more joyful at work and at home. She is passionate about supporting people in their search for purpose and meaning in their work and life, and is humbled and honored to be part of their journey to a more joyful self. Click here to schedule a Complimentary Discovery Session and learn more!

Instagram: https://www.instagram.com/sveta_parilova/
LinkedIn: https://www.linkedin.com/in/svetlana-parilova-27982012/
Blog: https://www.svetaparilova.com/blog.html